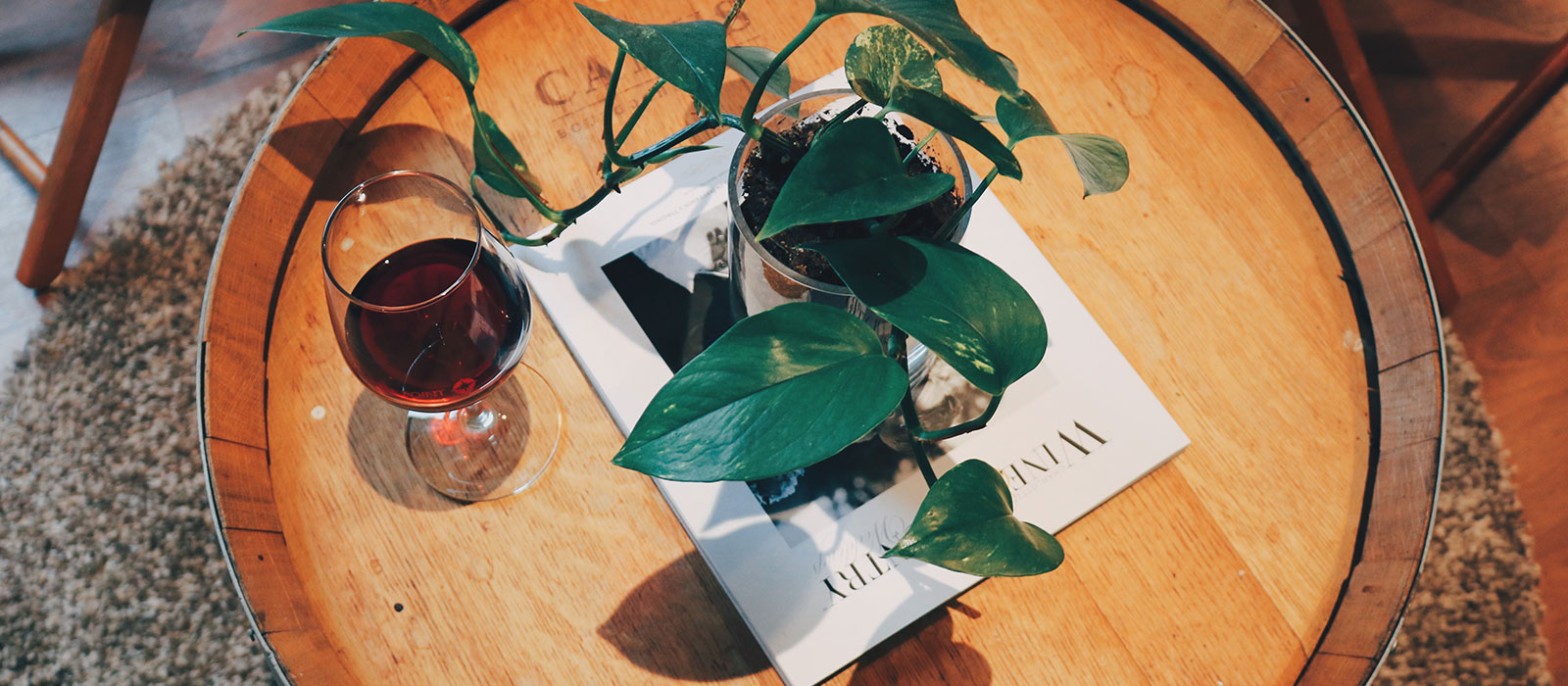 Tasting Room
We are open 7 days a week
11 am to 5:30 pm
Closed on New Year's Day, Thanksgiving Day, Easter Sunday, and Christmas Day
Tasting Fees
We are offering pre-poured flights of wine instead of formal tastings at this time.
Cardinal Point Farmhouse
A renovated 19th century gem, the Cardinal Point Farmhouse is located above our winery in Afton, VA, and has impressive and unimpeded views of the Blue Ridge Mountains. LEARN MORE
Reservations
Please call 540-456-8400 to make your reservations. Reservations are taken on a first come, first served basis, and will be held for 15 minutes after your reservation time. If no one from your party is there to take your table(s), your seating will be given to the other customers.
Lawn seating will be on a first come, first served basis.
Groups larger than 10 must have a reservation to visit. A 5$ per person deposit will be taken by phone when you make reservation. This total will be placed on a gift card in your name to be used when you visit. We do not accept reservations after 1pm for groups 10 or larger. Children must be included in your reservation number.
Groups of 5 of more people: we suggest that you make a reservation for your group to assure a table on our deck or patio. Children must be counted in your group total. Seating times available to this group size are from 11:00 until 4:30 every day.
Groups of 20 or more will be referred to our Event Coordinator for more information about renting our space so that we can staff appropriately. Groups of this size will be offered glasses and bottles of wine, but not our flight options.
We accept walk-ins on a first come, first served basis.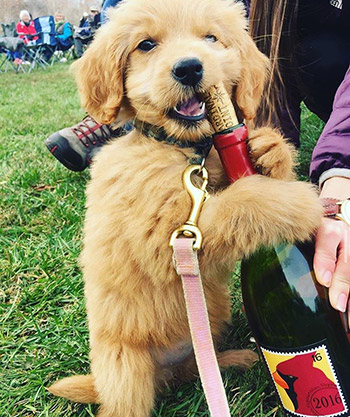 Cardinal Point's Continuing Wellness Protocols
Please read and follow all posted signs when on the property. We reserve the right to ask anyone to leave at any time if they are not following any of these directions, the direction of the staff, or are acting in an unsafe manner.
Use of masks is now optional in the tasting room. Please be respectful to other patrons during your visit.
Children must be safe, supervised and with you at all times.
All pets must be leashed.
Our staff has received additional training including cleaning and distancing protocol to be sure that they can provide a safe atmosphere for our customers. Please afford them the courtesy of letting them disinfect areas used by other customers before being seated or using the restroom.
Orders can be placed in the tasting room and a staff member will be available to help you make a decision and help bring your wine to your table.
You are welcome to bring a picnic or snacks to enjoy with your group, but we are asking folks to please clean up after themselves. We will have trash cans available. As per our ABC regulations, no outside alcoholic drinks are allowed on our property.
If you are not feeling well or have had any recent exposure to a person not feeling well, please stay home.
Last call is at 5:15; we close at 5:30. Customers are permitted by law to carry open wine bottles off our premises if the bottle is securely corked.
From Charlottesville: I-64 west, exit 107. Left on Rt. 250 west for 4.7 miles. Left onto Rt. 151 south for 2.4 miles. Left onto Rt. 638 (Avon Road) for .9 miles. Left onto Rt. 636 (Batesville Road) for .7 miles. Cardinal Point Winery is on your right.
From Staunton: I-64 East, exit 99. Right onto Rt. 250 east. At bottom of mountain turn right onto Rt. 151 south for 2.4 miles. Left onto Rt. 638 (Avon Road) for .9 miles. Left onto Rt. 636 (Batesville Road) for .7 miles. Cardinal Point Winery is on your right.
From Lynchburg: Take 29 North towards Lovingston. After passing the town of Lovingston, turn left onto VA Rt 6 (Pike Road). Turn right onto Rt. 151/6 and follow for approximately 10 miles. Turn right on Rt. 638 (Avon Road). Make turn onto Batesville Rd. Cardinal Point Winery is .5 miles on right.
Cardinal Point is conveniently located within minutes of several other Virginia wineries, among them Afton Mountain, Flying Fox, Hill Top Berry Farm, King Family, and Veritas.