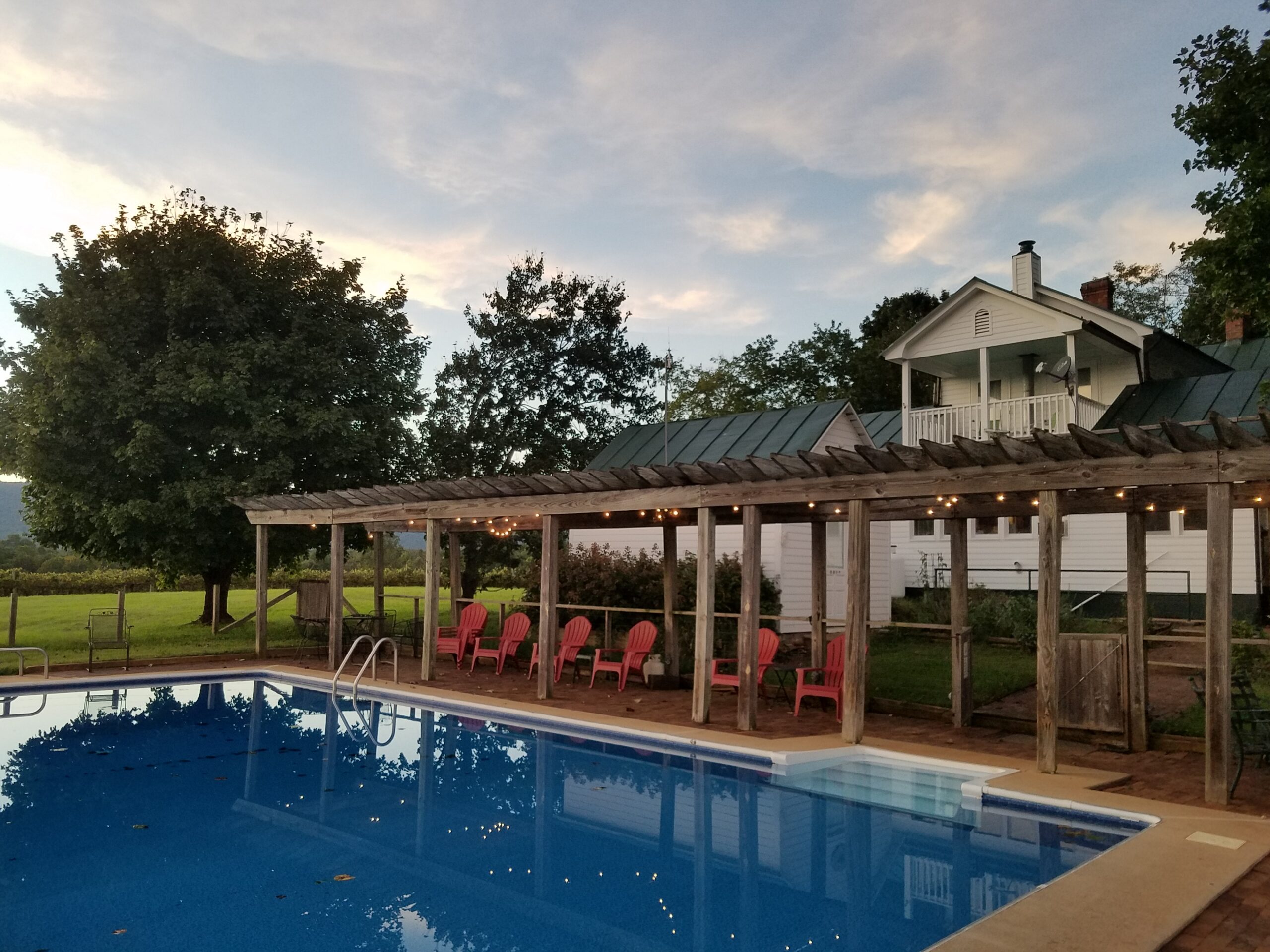 The Cardinal Point Farmhouse
A renovated 19th century gem, the Cardinal Point Farmhouse is the centerpiece of our family farm, perched above our winery in Afton, Virginia. With impressive, unimpeded views of the Blue Ridge Mountains you and your guests will have a real taste of the Virginia farm winery life. This secluded five-bedroom historic farmhouse is surrounded by our vineyards and is conveniently located near several other wineries, breweries, as well as a cidery and a distillery. Stunning views of the Virginia Piedmont abound, from the house, and especially from the pool. Escape the fast pace of your daily life and enjoy relaxing with a book on our screened-in side porch, on the front porch swing or in the hammock.
A scenic three hour drive from Washington D.C., and only 30 minutes from the beautiful small town of Charlottesville and the University of Virginia, our family farm is centered on a wide range of attractions and activities. Touring the Monticello Wine Trail, hiking through Shenandoah National Park, or visiting the historical sites at Thomas Jefferson's Monticello, or taking in an afternoon on Charlottesville's Downtown Mall, you'll have no trouble filling out your itinerary.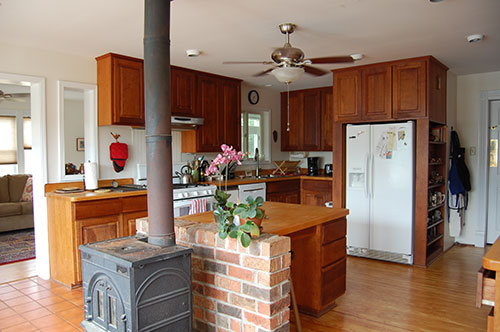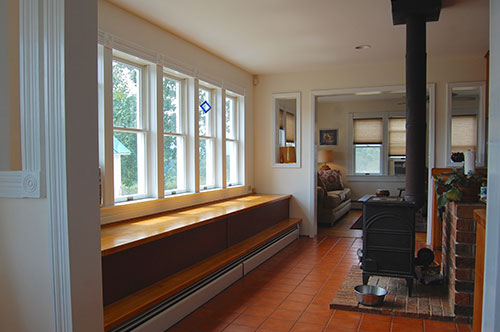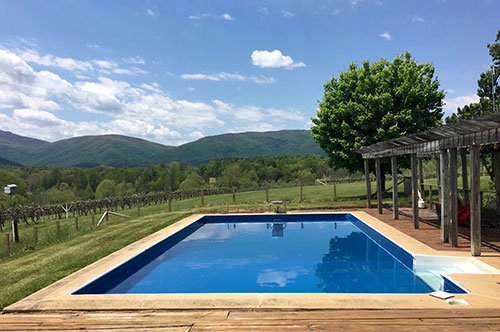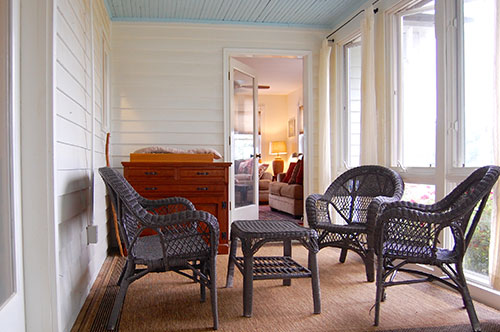 The house has five bedrooms, three full bathrooms and sleeps ten guests. A large, bright kitchen area filled with natural light, complete with a built-in bench along the wall, makes entertaining while cooking a breeze. The kitchen has custom cherry cabinets, butcher block countertops and is designed with the amateur chef in mind. There is a double sink, a gas stove, two ovens, dishwasher, side-by-side refrigerator with an ice and water dispenser, a wine refrigerator and a bar sink.
Appliances include a blender, toaster, coffee maker, food processor, hand blender, microwave, and standing mixer. If you love to cook and entertain, this is a beautiful kitchen.
Off the kitchen area, our comfortable living area has a full sofa and a love seat. A nice wall-mounted 43″ Smart LED HDTV and DVD player will make relaxing easy. Wifi is available through Dish Network satellite service.
If you are more in the mood to unwind and enjoy views of the vineyard and mountains from the indoors, you can sit in our glassed-in side porch. Wicker furniture affords comfort as you raise a glass of wine to the spectacular Blue Ridge.
Dining areas include a breakfast nook right off the side entrance and a formal dining room off the kitchen. The breakfast nook table seats four but has a leaf that can be added so that six may use it. The formal dining room table seats six with a leaf increasing seating to ten people.
There are two bedrooms on the first floor as well as two full baths. The master bedroom has a queen size bed and connects to master bathroom, which has double sinks, a shower and a jetted tub. The second bedroom has a queen size bed and connects to a newly renovated bathroom with shower. This bathroom also has an entry in the front hall, and is equipped with a pocket door so that guests can access the powder room while the shower is in use.
Upstairs, you will find three bedrooms, a full bathroom and a library. One bedroom has a queen bed, a large dresser, and a wardrobe. The second bedroom has twin beds and a seating area. The third bedroom, with a queen bed, opens onto a balcony with a seating area and 180 degree views of the vineyards and mountains. Also, there is an extensive library with comfortable seating for you to enjoy.
The Farmhouse includes a front loading washer and dryer on the first floor. The house is equipped with a whole house generator in case of a rare power outage. Linens, towels, soap, hair dryers, dishwasher detergent, laundry detergent, paper towels, napkins, saran wrap/foil/wax paper/ziploc bags, toilet paper, trash bags, and are provided. We will also provide shampoo, conditioner, toothpaste, toothbrushes and other sundry items in case you forgot yours at no extra charge.
Outside, you can enjoy our in-ground pool during warmer months. Surrounded by a brick patio and anchored by an elevated deck you will be able enjoy unparalleled views of the Blue Ridge. If you are looking to take advantage of more shade, the front porch swing and two rocking chairs will suit nicely. There is also a small garden patio off the front entrance.